Works and editions by Tschaikowski, Peter Ilitsch (1840-1893)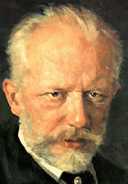 Henri Libert entered Paris Conservatoire in 1878. Er studierte mit Massenet und Godard und gwwann 1886 eine Preis in Klavierkomposition, 1894 einen für Orgel. Er war Mitarbeiter und Assistent von Charles Marie Widor. Von 1896 bis zu seinem Tode 1937 war er Organist an St. Denis in Paris.
No results were found for the filter!