Works and editions by Maschke, Ernst Ludwig (1867-1940)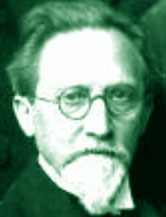 Ernst Ludwig Maschke was born in Königsberg (East Prussia) in 1867. In 1888 he entered the Leipzig Conservatory, and in 1892 he became a master student of Max Bruch in Berlin. After several other positions, he became organist at the Königsberg Schlosskirche in 1910 and later moved to the Königin-Luise-Gedächtniskirche. Maschke was also director of the state institute for church music and a prolific composer throughout his life. His descent from a Jewish family led to his exclusion from the church service and the Reichsmusikkammer in 1937. In 1940 he died of a stroke during an interrogation by the Gestapo (the Nazi's secret police).
No results were found for the filter!